Consultant to the Science-Art Research Centre, Australia (Science-Art and Indigenous Lore). Madeleine Rose Frampton Cobb. New Zealander, painting for Australia's property owners since 1977. Double Winner of MAQ's Quantum Art Competition 2018 with painting and story "The Signs of Our Times". Awarded George Cockburn Memorial Medal by the Science-Art Centre of Australia for her research in stereoscopic vision.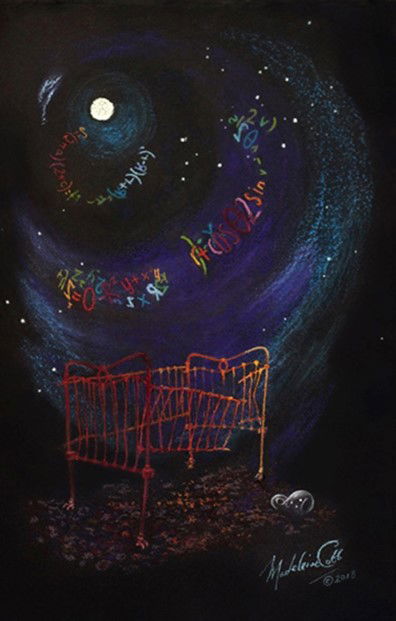 Madeleine Cobb-Australia – The Signs Of Our Times –
oil on canvas - 2018
"The Signs Of Our Times"
Rusted old broken cot
Found
Abandoned in burning desert.
Twists the heart.
What strange child
Broke from this cradle?
Why – "tis Quantum Biology's child!
Breaking forth!
Leaping! To the truth
Of the Infinite Universe!