Professor of "Medicinal Chemistry" within the Pharmacy degree course at the De- partment of Drug Sciences, University of Pavia. Director of Quantum Bio Lab. Founder of Quantumbionet in October 2006. Founder of Italian Biocatalysis Center in July 2007. Chief Editor of Quantum Biosystems. Chairman of Quantum Paradigms of Psychopathology (QPP). Member of Scientific Commitee of Istituto di Ricerca "Paolo Sotgiu" in Psichiatria e Cardiologia Quantitativa ed Evoluzionistica, Università L.U.de.S. of Lugano, Switzerland." 2010 "Giorgio Napolitano" Medal Prize.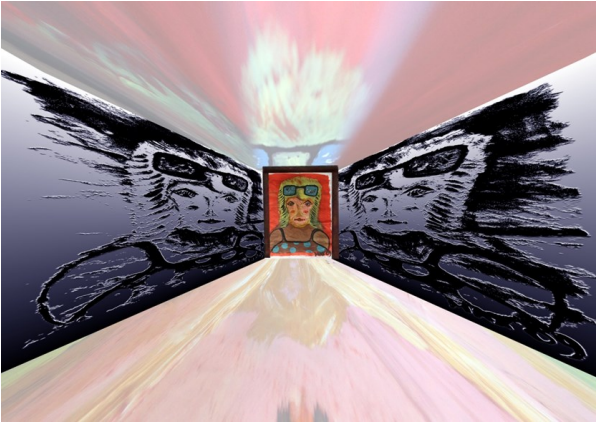 Massimo Pregnolato - The door - Mixed technique - 50x70 - 2010
The field of fireflies
When nature gives you love
it does it with the shadows of the night
with the song of crickets and little stars of fireflies
with the willow that cries dew on the hair
with the tree reflected on the calm waters of the forest.
When life gives you love
it does it with the stretched notes of a song
with thoughts sent every hour
with encounters of furtive, hidden glances
with the same words that escape from the heart.
When you give me love
you do it with your kisses and small hands
with your whispers, the most beautiful verses to my ear
that a soul has written for us alone
you do it with your impulses with sounds and colors
of a child who often doesn't want to come out.